HOT FOILING
Hot foiling embellishes the print for enhanced prestige. With its colour palette, it adds a touch of luxury to the product. In addition to classic gold or silver, it offers a range of colours and allows all creative patterns.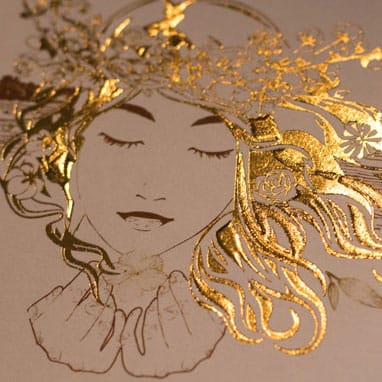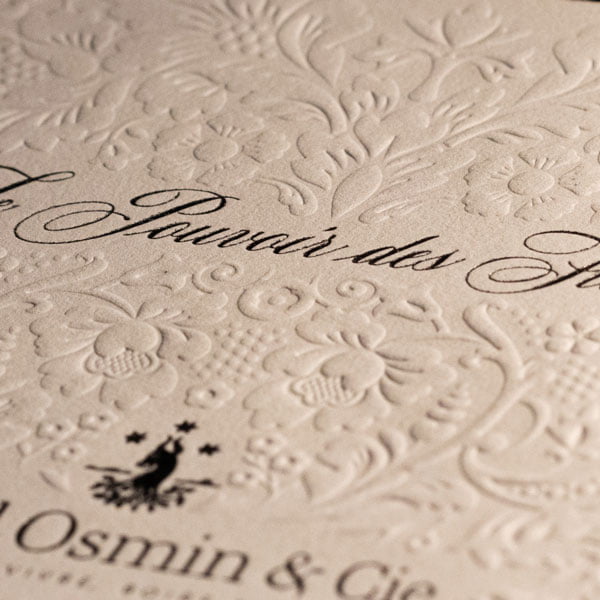 DRY EMBOSSING
Embossing highlights the character of the product. It accentuates effects of shade and light on the paper and its volume gives the labels a tactile sensuality.
SCREEN VARNISHING
A high-quality thick varnish protects and embellishes its support. It adds value to the product with a shiny, matte or satin appearance.
Relief varnish, sand effect, pearlescence and, phosphorescence, as well as glittery, shiny, matte, fragrant, thermochromic and photochromic effects, …
The possibilities are infinite.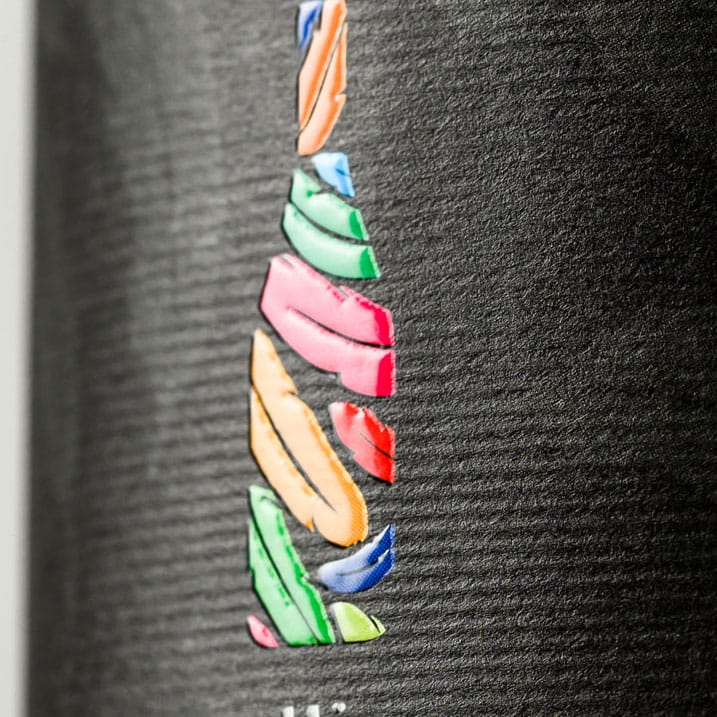 CURVED OR 3D GILDING
Curved gilding adds a touch of elegance and refinement to your labels. It is a subtle blend of hot stamping and embossing. You can form any shape, with several levels of relief.
SPECIAL CUTTING
The shape of a label, both its external outline and any internal profile produced by cutting out, strongly contributes to its visual identity. This original and modern process allows the colour of the wine or the bottle to appear in the label while creating an effect of depth.
A label in two, three or more parts, silhouetted, internally cut out, with gilding and embossing… anything is possible!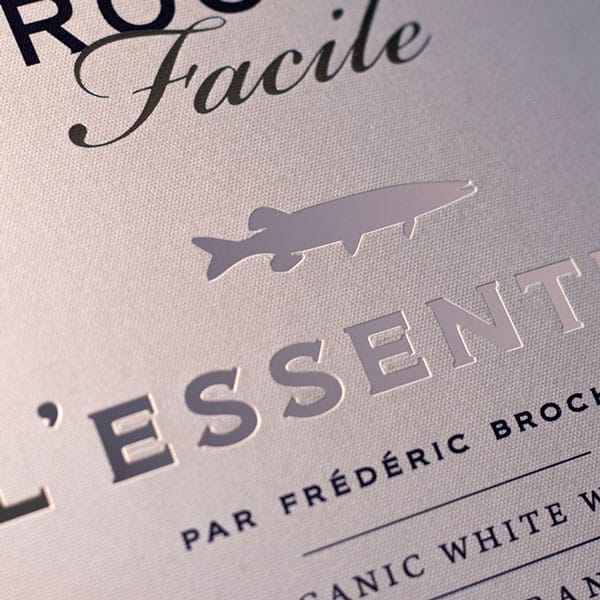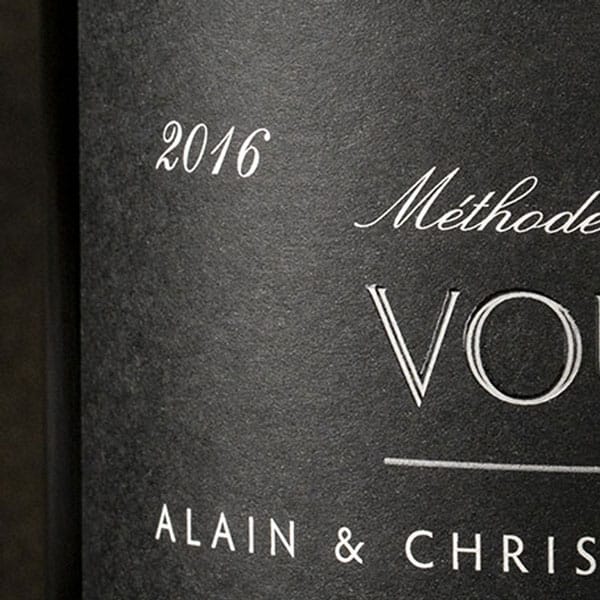 VARIABILITY
Later addition of details gives you to better control of your costs through the ordering of larger quantities of labels, with variable data being added later according to your needs (vintage, capacity, alcohol content, date, numbering, barcode, etc.).
This results in less waste and greater flexibility in managing specific requirements. Labelys has invested in a complete range of equipment that allows additions or variations with all types of label production: hot-foiling, thermal treatment, inkjet printing or letterpress printing.